The Law Office of Amy Harrington
At the Law Offices of Amy Harrington we spend time with you to find out about your concerns and your goals. We have the experience to work with you to craft a practical and cost-efficient approach to handling your legal needs.
The Law Offices of Amy Harrington is in the heart of San Francisco's Civic Center. Located just two blocks from the Superior Court and City Hall. Easily accessible by public transportation. BART and MUNI stops are less than one block from the office.
Our Staff Members
Amy Harrington
Amy  Harrington received her Juris Doctor from University of California, Hastings College of the Law. Since 2005, she has been a member of the California State Bar and is licensed to practice in the United States District Court of California.  She is an active member of the California State and San Francisco Bar Associations. She graduated in 1998 from the University of California, Davis with a Bachelors of Arts in Political Science and Sociology. She has received numerous academic scholarships and been recognized professionally throughout her academic and legal career. Prior to the practice of law, Amy Harrington worked with the Service Employees International Union (SEIU) to improve patient care, working conditions and wages of healthcare workers in northern California hospitals.  She was also field director for several successful political campaigns in San Francisco and Sacramento, California.
Since 2005, Amy Harrington has been a civil litigator, devoting a large part of her practice to estate litigation including will contests, fraudulent wills, and gifts and estate administration disputes. She also handles conservatorship petitions and represents family members in contested conservatorship cases. Additionally, she offers estate planning and administration services. Amy Harrington represents both adults and children seeking to change their legal name.
Amy Harrington is a mother of two and a native San Franciscan. She now resides in the beautiful town of Sonoma, California. Amy splits her time between the San Francisco and Sonoma offices. She is fluent in Spanish. In her free time she enjoys running, cycling, gardening and travel. She is currently an elected member of the Sonoma City Council.
Christine Anderson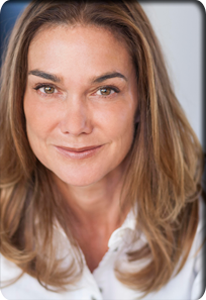 Christine Anderson received her Juris Doctor from the University of California at Los Angeles School of Law and was first licensed to practice in California in 1995.  During law school, she interned in the chambers of the Honorable Eugene Lynch of the United States District Court for the Northern Division of California.  Christine Anderson also holds a Master of Science in Counseling from San Francisco State University and a Bachelor of Arts in English and Government from the University of Virginia.
Christine Anderson began her legal career at the law firm of Lieff, Cabraser, Heimann & Bernstein, LLP, where she represented consumers in nationwide class actions.  She was fortunate to participate in some of the most significant and rewarding civil cases of the 1990s, including the Exxon Valdez litigation, the Castano nationwide class action against tobacco producers, the Home Depot gender discrimination lawsuit, and multiple cases arising from East Bay oil refinery pollution.  Since earning her Master of Science in Marriage and Family Counseling in 2002, Christine Anderson has melded legal representation with family support, working with clients as a counselor, social worker, and family law attorney.
At the Law Office of Amy Harrington, she utilizes her extensive counseling experience to assist clients with family law and conservatorship matters in Sonoma and the North Bay.  As an attorney who has experience providing mental health services to conserved individuals in the public mental health system, Christine Anderson possesses a unique ability to understand client concerns and work with families confronting stressful transitions.  Christine Anderson has also represented disadvantaged children and families through pro bono work with the San Francisco Bar Association, Inner City Law Center, Community Alliance for Special Education, and the San Mateo County Counsel's Office.
Christine Anderson lives with her husband, four children, three chickens, and the family dog in Sonoma, California.  She enjoys travel, gardening, camping, and hiking.
Peter Buis, Paralegal
Peter graduated at the top of his class from San Francisco State's ABA-approved paralegal program. His background is in cooperative small business management and allied health care. He has a Bachelor of Arts from the California Institute of Integral Studies and Master of Science from the Acupuncture and Integrative Medicine College-Berkeley.
Peter is from Chicago, but has resided in San Francisco for nearly a decade. His interests include philosophy, cinema, and culinary and fine arts.
Schedule your initial consultation with Attorney Harrington to discuss the various elements of your legal matter.